Employee Spotlight: Max Bauer

Anduin is on a mission to empower lasting investor relationships in the private markets.
We've assembled a global team of talented, ambitious individuals focused on transforming alternative market transactions so they are easy, efficient, and painless.
Our Employee Spotlight series highlights our colleagues so you can get to know the Anduin team. This time, I connected with Max Bauer, our Account Executive Lead located in Pittsburgh, Pennsylvania, USA.
---
What do you do at Anduin?
I am an Account Executive Lead at Anduin.

In my role, I'm responsible for new sales covering most of the Northeastern US. I have been with Anduin for almost two years.
What attracted you to Anduin?
I was already in the private equity space and knew investor onboarding was a point of frustration for both GPs and LPs. Then, when I was contacted by a recruiter and learned about Anduin, I immediately knew the company could be a success and I wanted to be a part of making that happen.
What is your favorite part of your job?
I love demoing the product to new prospects and watching them nod their head the entire time because we understand their pain points and have created the products to help them.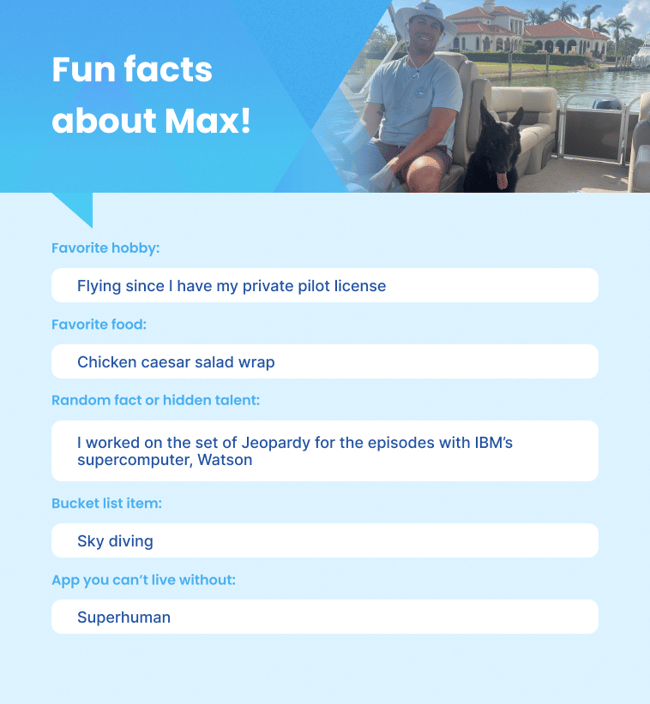 What skills have helped you be successful at Anduin?
I'd say the skill that has helped me the most is being able to adapt in the moment.

I meet with lots of different individuals, so pivoting the conversation to suit their personalities and their needs in their roles is crucial.
What is part of your daily routine when working from home?
I have found that a sauna and cold shower are more powerful than coffee in the morning.
What is the most important thing you've learned since starting at Anduin?
I'd say it's building relationships internally is equally as important as external relationships in the sales function to be successful.
How would you describe Anduin in 3 words or less?
So much potential.


---
Interested in joining Anduin?
See all of our current open positions here →


---