From the Desk of the CEO: Writing the next chapter in 2023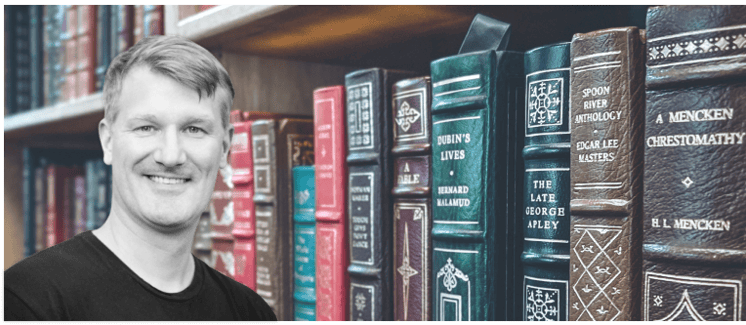 One thing you should know about me: I love reading.
Another thing you should know: My wife and I welcomed our first child in July 2022.
Unsurprisingly, I've been busier changing diapers at 4:00 am than I have been turning the pages of my favorite history books. Recently, I have been supplementing my reading diet with a few audiobooks. (I'll spare you the debates I have with friends about whether listening to a book counts as actually reading it.)
I am currently engrossed in a title from The Great Courses called "Turnings Points in Medieval History" by Professor Dorsey Armstrong. Whether you are into King Arthur, Viking raids, or the Plague—this lecture series has it all.
Throughout my listening, I appreciated how Professor Armstrong differentiated between types of turning points. There are historical events whose significance is felt immediately, such as the Norman Invasion, while others cause ensuing change that is so gradual it can only be fully felt once centuries have passed.
Compellingly, she also speaks of false turning points, moments people pointed to as marking a significant shift at the time, but that didn't really have much impact in the long run.
A lot happened last year: COVID-19 variants, the war in Ukraine, U.S. midterm elections, lockdowns, inflation, supply chain issues, rising interest rates, and tech layoffs. Only time will tell how all of these events get bucketed in terms of their short- and long-term impacts.
But here are a few things I am confident about:
The democratization of the alts is here to stay. Smaller investors want access to the alternative market. Funds also want to grow and diversify their LP bases, especially in light of the denominator effect.


LP Onboarding is no longer a nice to have. It isn't something GPs simply just do to give their investors access to their funds. How they onboard their investors is an essential part of their product. (Tellingly "investor experience" is the number one reason our customers come to us.)


Technology will continue to have an enormous role in the private markets. This will go on for decades to come, especially given that the talent crunch is showing no signs of letting up. Technology will not just drive investor onboardings, but will also help to manage the end-to-end relationship with every investor, at scale.
My final prediction is this: throughout all of this, Anduin will be there for our clients, our partners, and their investors to help meet the moments ahead.

Here's to writing our next chapter in the history books together!

Eliot
---
Interested in joining Anduin?
See all of our current open positions here →


---