Employee Spotlight: Nikki Sharkin, Senior Implementation Manager

Anduin's mission is to revolutionize the investor experience in the private markets. To achieve our mission, we've assembled a global team of talented, ambitious individuals focused on transforming alternative market transactions so they are as easy and efficient as the public markets.
Our Employee Spotlight series highlights Anduin colleagues and shares their experiences so you can meet our team and get a glimpse of what it's like to work at Anduin. For this blog, I've connected with Nikki Sharkin, our Senior Implementation Manager, located in San Francisco, California.
---
What do you do at Anduin?
I am a Senior Implementation Manager within the Customer Success department and I have been at Anduin since July 2021!
What attracted you to Anduin?
During my interviews, I immediately knew the company was full of awesome and hardworking people. Even from my early days at the company, everyone looked out for each other and wanted each individual to feel supported and able to grow. I also was ready to work in a fast-paced environment where none of my days are predictable.
What is your favorite part of your job?
I love being able to constantly meet new people—whether it is fellow employees or new clients.

My days are never the same and I am always forced to push myself out of my comfort zone and continuously grow as the company grows.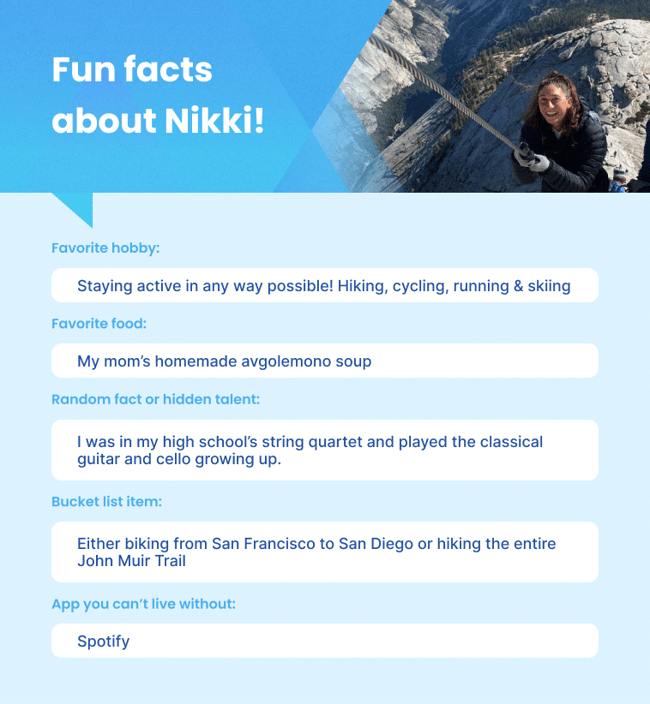 What skills have helped you be successful at Anduin?
I think being extroverted has helped me in my role specifically to build connections with everyone I work with. It is also important to be proactive rather than reactive and stay organized so nothing slips through the cracks.
What is something that is part of your daily routine?
I wake up every morning and go to a workout class (shoutout to F45!) and then make myself some homemade espresso before my meetings begin. It brings energy to my day from the start and gets me excited for the day ahead.
What is the most important thing you've learned since starting at Anduin?
I've learned that working at a startup takes a lot of hard work and you have to be willing to wear several different hats in order to help the company grow. With all that being said, a startup is also a great place to learn and grow your career quickly!
How would you describe Anduin in 3 words or less?
Straight-Through Processing


---
Interested in joining Anduin?
See all of our current open positions here →


---